We know that selling your home is one of the biggest decisions you will make. That is why our experienced team of real estate professionals make it their mission to guide you every step of the way.
At Celsius, we live and breathe property. To us, selling property is about creating and nurturing relationships with our clients that continue long after the sale has been made.
Our selling process has been refined over 20 years of selling and an average of 100 properties sold each year. The fact we enjoy more than 90% repeat and referral business is testament to the calibre of services we provide.
Our 360° Selling Process
Our proven selling process, orchestrated by our expert Sales Agents and Support Team, is designed to make the property journey a stress-free and enjoyable experience.
Our process includes:
Appraisal: By conducting an in-depth market analysis to aid in competitively positioning your property in the current marketplace.
Listing: On listing we agree the most strategic listing price and develop an action plan for marketing the property, highlighting key features to buyers.
Property presentation: A properly presented home helps appeal to the premium number of buyers. We work with you to develop an action plan for your property, whether that be your home or a tenanted investment.
Marketing your home: Every property is unique and will require a tailored marketing campaign to maximise exposure. Our dedicated Marketing Co-ordinator will continuously monitor the campaign and suggest ways on how to improve results.
Communication: Throughout the campaign we will provide you with regular updates to ensure you stay fully informed of market conditions and buyer feedback.
Negotiations, Offer & Acceptance: Our sales team are skilled negotiators and will work closely with both buyer and seller to guide you through the terms & conditions until a final price is agreed upon. All offers received, verbal or written, will be presented to the seller for consideration.
Preparing for Settlement: Once the Offer is signed, our dedicated Sales Administrator works closely with the Sales Agent and your nominated Settlement Agent to ensure all conditions are met by the required time frame or extensions are sought where appropriate.
Settlement and Handover: The Sales Agent will work with you during this time to make sure your property is ready for handover and all keys/access devices are handed over to the buyer as required.
Interested in knowing more about our 360° Selling Process?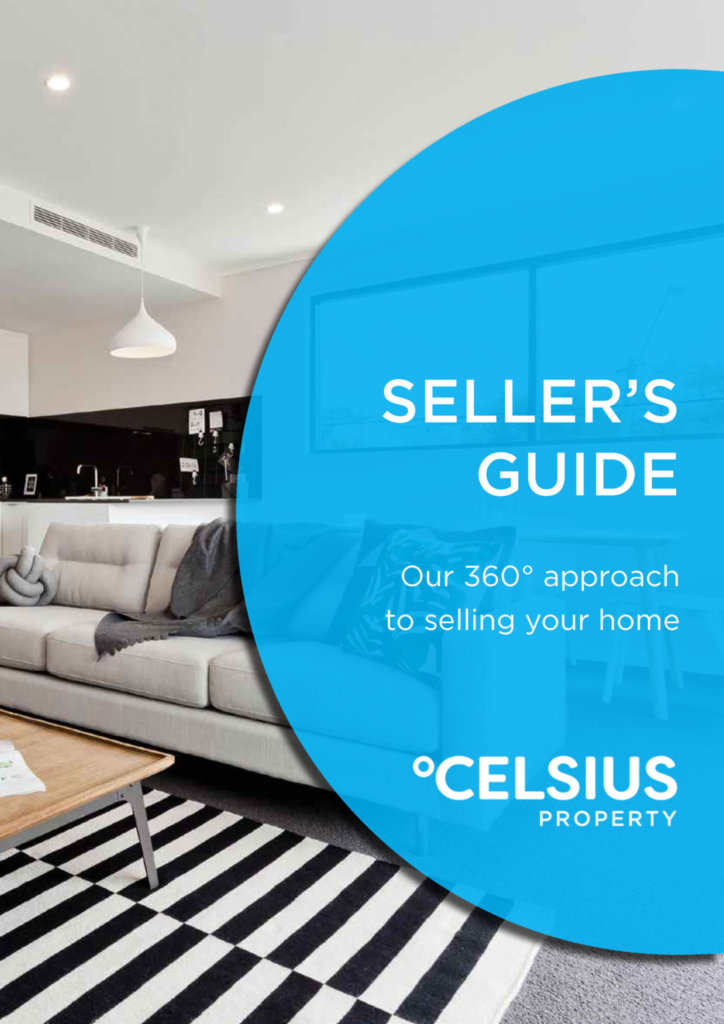 With over 20 years experience in selling property and more than 100 properties sold every year, we have a mandate to provide solutions that make the property journey an enjoyable experience. Assisting our clients navigate through the ever changing property landscape, we aim to ensure you profit from our knowledge and experience.
Marketing Your Property
Our objective is to capture the attention of the highest number of buyers possible in the first few weeks on market. For sales that take longer, we ensure the marketing presence is both sustained and compelling.
We will showcase your property using these marketing strategies:
Professional photography, including drone aerials
Professional videography
Floor plans
Copywriting
Eye catching signage
Direct email marketing to our curated list of potential buyers
Online marketing on all leading industry platforms including realestate.com.au, reiwa.com, domain.com.au, onthehouse.com.au
A dedicated page on our company website celsius.com.au
Social media
Local area marketing through letterbox flyers and window signage
Newspaper advertising (both local and larger newspapers) with feature editorials sought, where appropriate
Interested in knowing more about our 360° Marketing Process?
Download our Celsius Property Guide to Marketing your Home here.