2019 In Review and What's to Come in 2020
Welcome to the first newsletter for 2020 where we pause for just a moment to reflect on 2019 whilst heading full speed ahead into the New Year and new decade. We really do hope you got to have an enjoyable break with family and friends over the festive season. 2019 saw a number of remarkable achievements by Celsius on behalf of our valued Clients at a time where the property market remained relatively subdued across the board.
Our Property Management portfolio increased to 476 properties under management with 70 new managements signed during 2019. The team leased 246 properties and took out 5th place for REIWA lowest median number of days to lease. We have been operating The Tide in Scarborough at just under 100% occupancy since September with a significant waiting list of potential tenants. Ascot Quays achieved planning approval to change the use from serviced apartment to residential and we are hopeful of receiving the new occupancy permit in March. In the meantime our team has been managing over 40 properties in the complex on 1 to 3 month leases with minimal vacancy.
Our Sales division worked tirelessly through 2019, much of the time for very limited results. However, all of the hard work put into the launch of Vic Quarter on completion on the 13th November ensured a great finish to 2019 with 78 sales for the year, with 28 of those sales in the final two months.
January 2020 has been outstanding with 13 sales for the month and highlights a significant shift in confidence in the market. Many agents are reporting their best December / January period in many years. Vic Quarter has been very well received with 38 sales since launching and we are very pleased to announce titles issued on Wednesday with the first settlements to commence from late next week. Lucent Claremont has also been well received, specifically by local down sizers and we have just three, 3 bedroom apartments remaining for sale. There is no doubt that downsizers are becoming a formidable force in the apartment and terrace home market and we expect this to continue to increase over the coming years. Young professionals and first home buyers are also very active and Investors are coming back into the market too.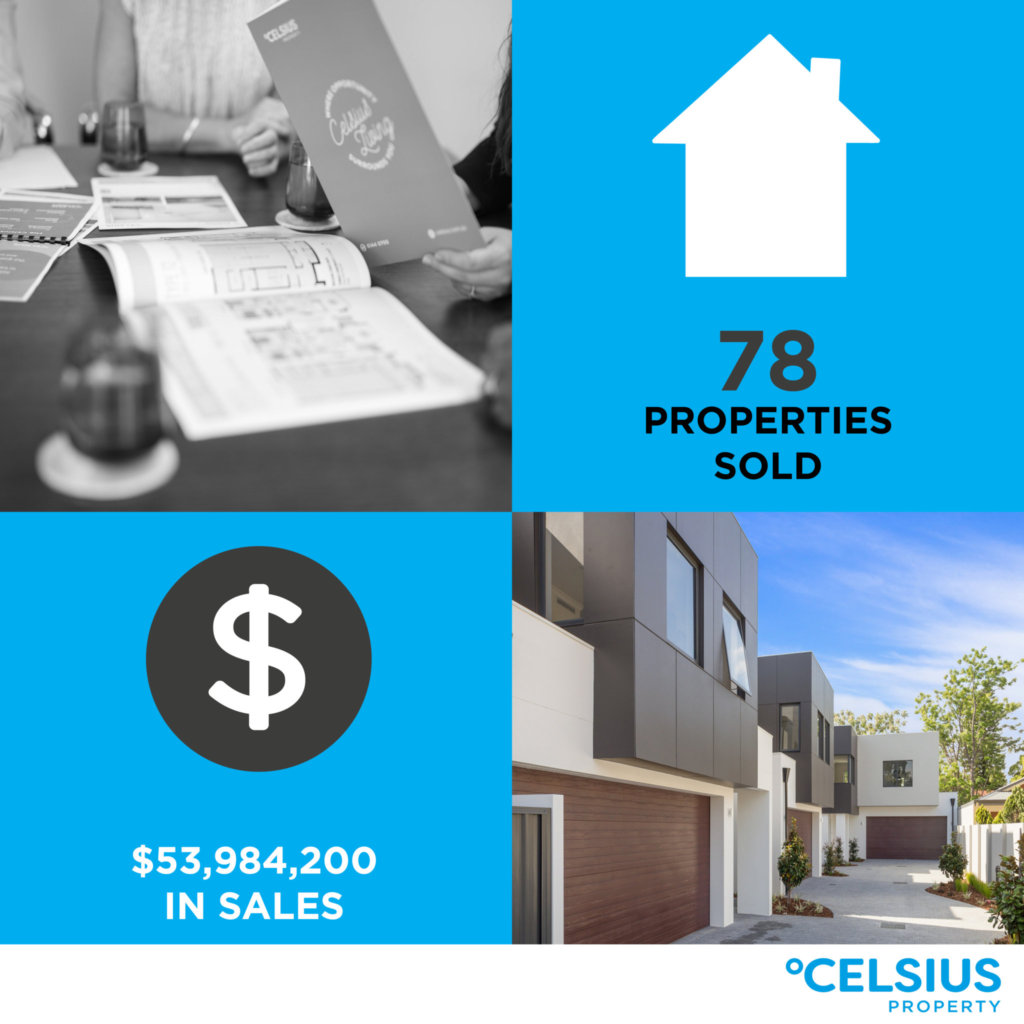 Our Development division continues to grow from strength to strength with the completion of our biggest project to date, Vic Quarter. Commencing constructing at Lucent Claremont mid-year saw the erection of the first ever "Celsius" branded tower crane.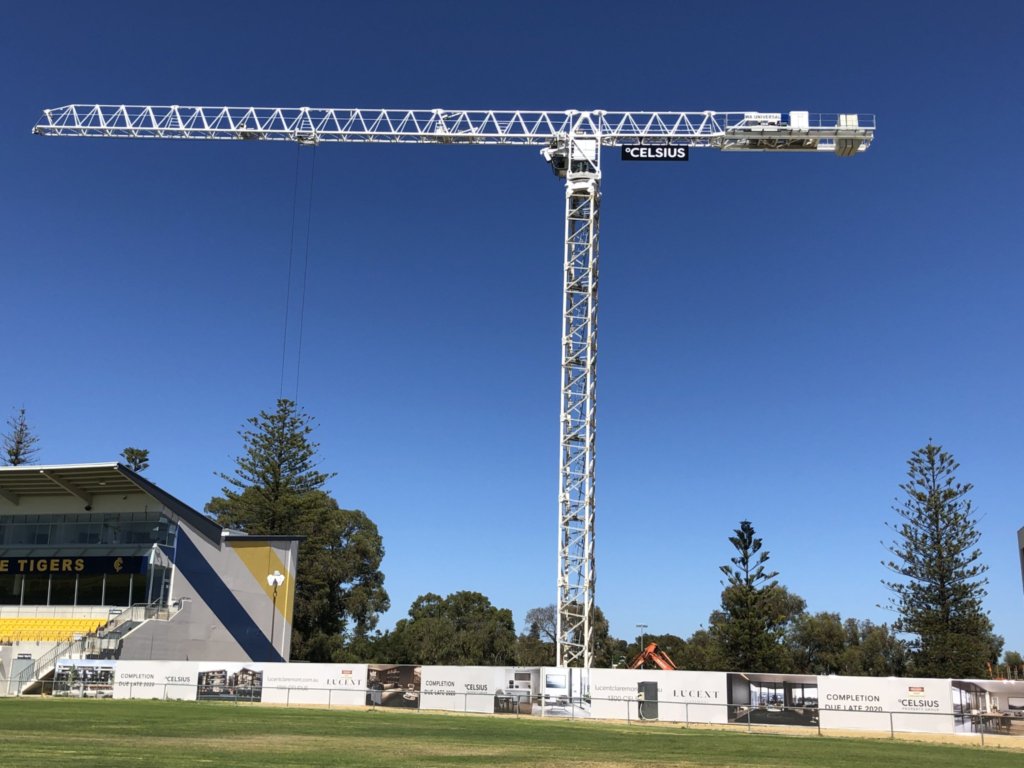 Securing a terrace housing site in Montario Quarter Shenton Park which we will release in a couple of months as well as completing projects in Bank Street Victoria Park and Osborne Park saw out a very busy 2019. Initial concepts for our North Perth site are coming together nicely as we work diligently to ensure a fantastic ground floor retail plate that will be embraced by the North Perth community and create a wonderful mixed use experience for all.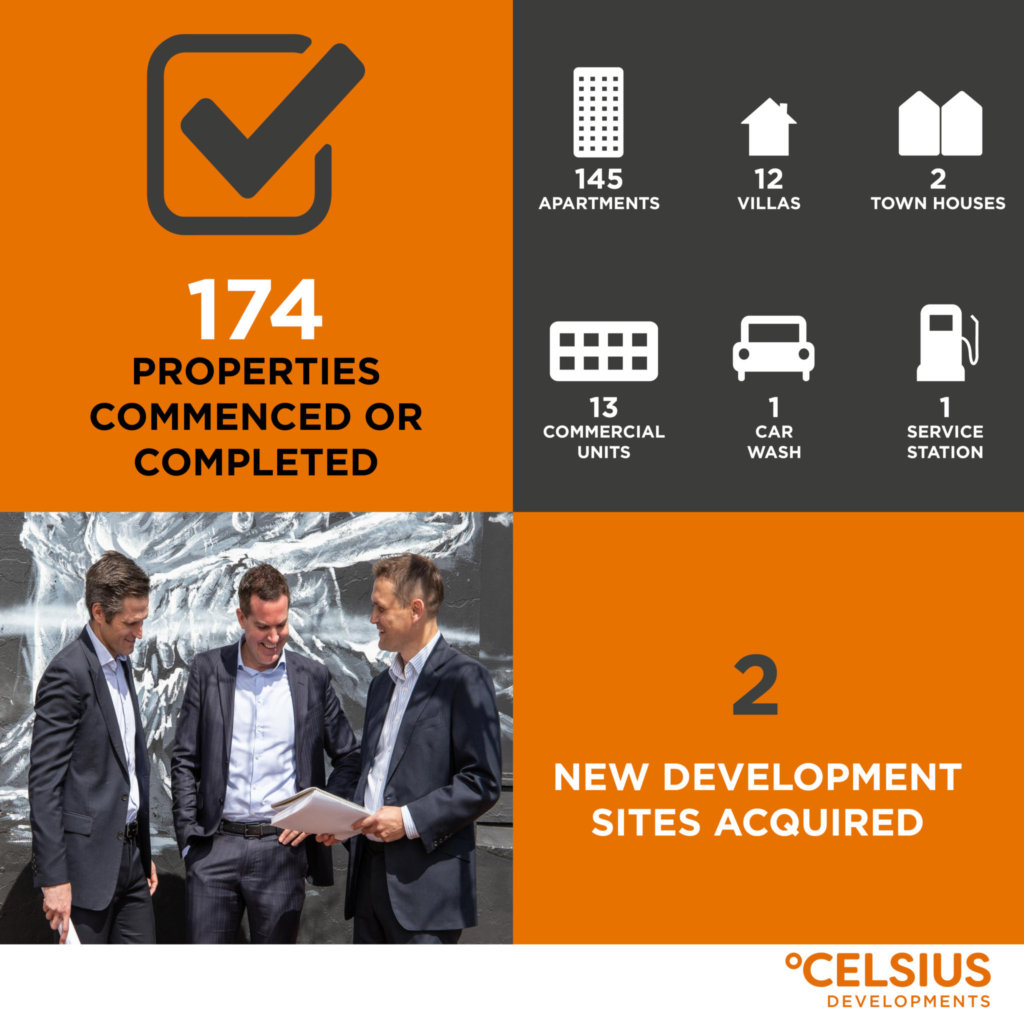 Donna-Lee has worked diligently throughout 2019 staying abreast of all the changes in the finance industry led by the royal commission and East Coast market. The First Home Loan Deposit Scheme, introduced on 1 January 2020 has been very well received by first home buyers recognising a very unique opportunity to get into their first home with minimal entry costs, in fact, in many cases with no entry cost and left over grant funds to put towards their deposit.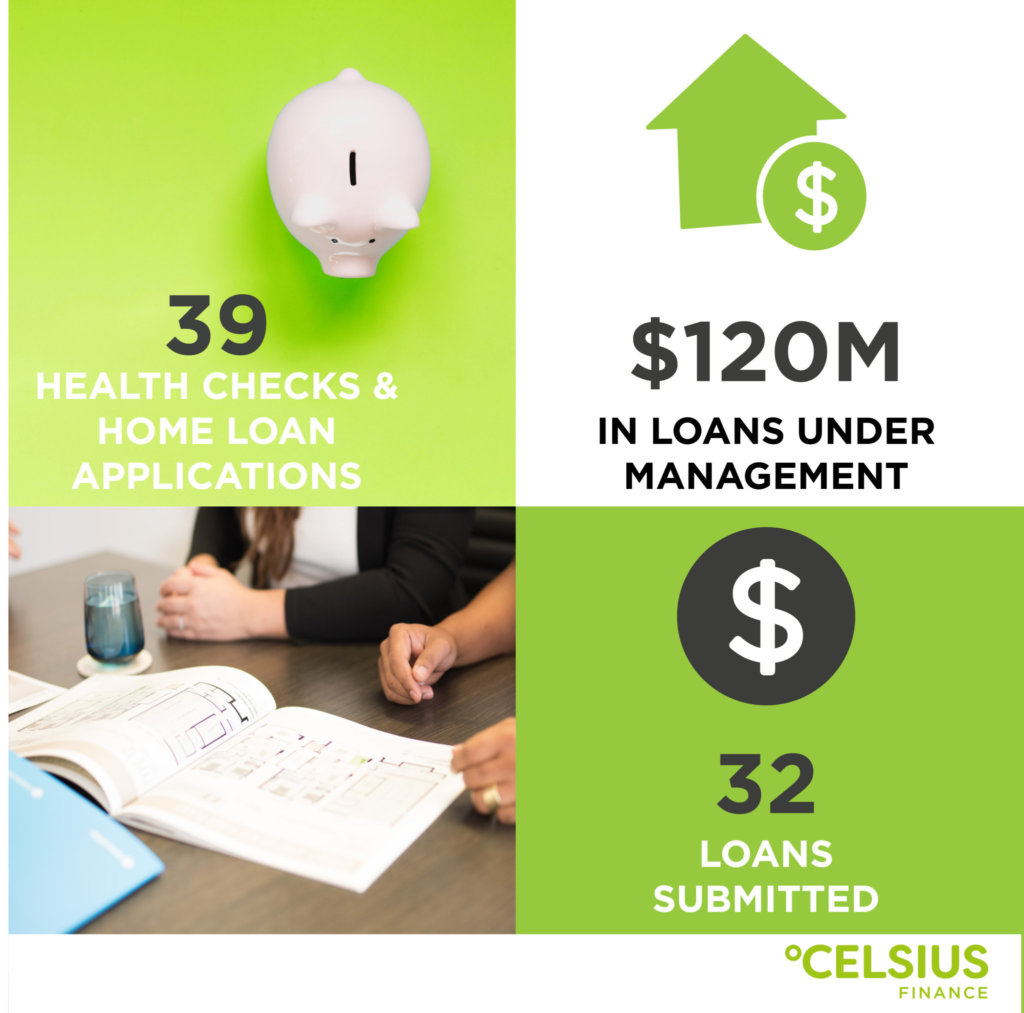 In October I had a chance meeting with Mark Sinclair who introduced me to Warren Kiddle of Strata Administration Services. Warren has 25 years' experience in strata management and has built a suite of strata management companies that specialise in nothing other than strata management. Following a number of discussions with Warren and our team we made the decision to transfer our strata division to a new entity, Degrees Strata, to be owned and operated by Warren. Both Maria and Gordana have accepted positions with Degrees Strata and the majority of our strata complexes were handed over on the 1 January 2020. We will continue to play an active role in conjunction with Degrees Strata and hope to build a formidable relationship into the future. This change allows our team to focus on the core pillars of development, sales, property management and finance whilst continuing to strata manage our new complexes by our Director Kylie Wigham.
Whilst we saw significant success for our Clients through 2019 we acknowledge that many people have been doing it very tough across Perth, Western Australia and Australia. Not just with the devastating bushfires but in many varied aspects both financially and otherwise. I am incredibly proud of our team's charitable initiatives across a multitude of areas including working with Vinnies CEO Sleepout and assisting their Property Management team with hands on training, staff helping out The Smith Family and Dogs Refuge Home as well as ongoing donations to Surf Life Saving, World Vision, The MS Society, Telethon and a raft of others. We look forward to ensuring we play an active role in giving back to the community with a specific focus on homelessness.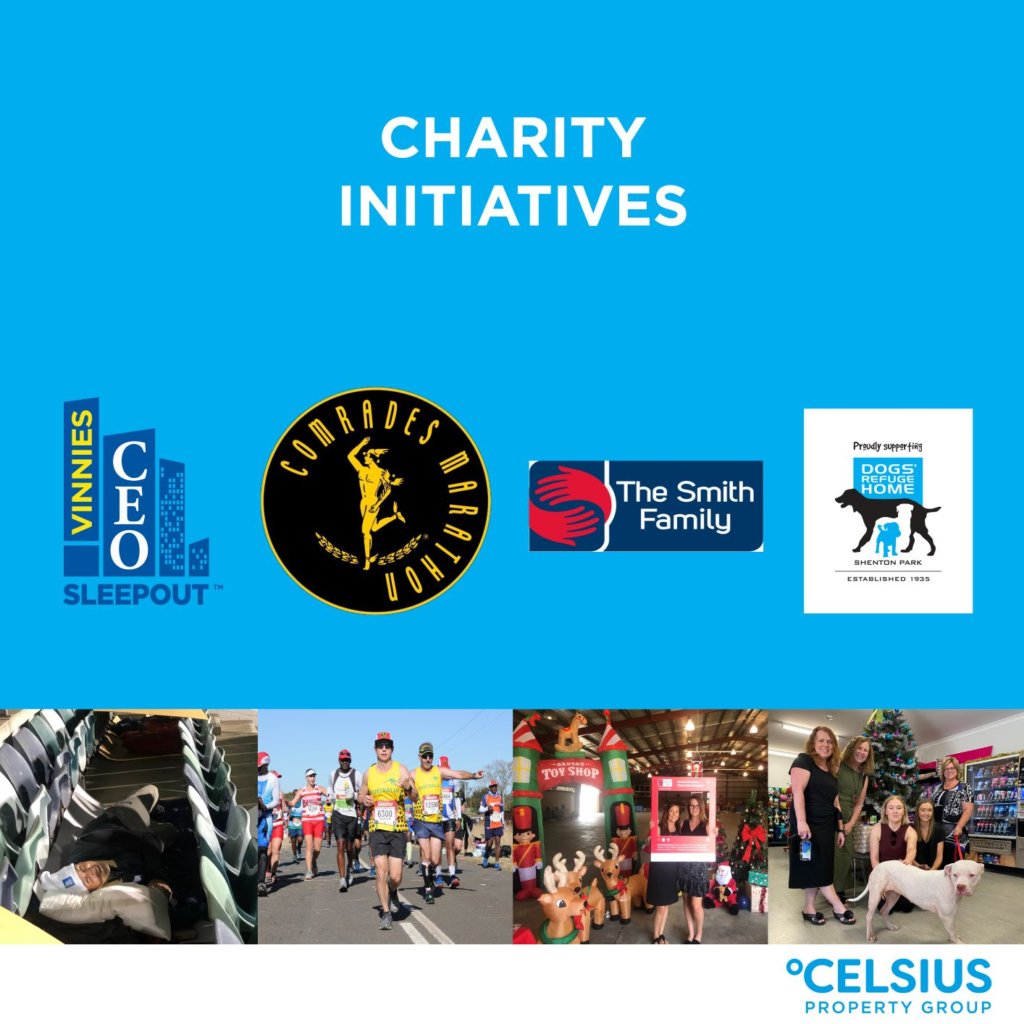 We hope you too had some success through 2019 and are looking forward to a more successful 2020. If you feel we can assist you with any property, finance, charity or community initiatives please don't hesitate to drop me a line.
All the very best,