At Celsius, we understand that real estate happens in the community.  As a team, and as individuals, we find opportunities to contribute and give back to the Community.
Our Developments
Specialist Disability Accommodation Joint Venture with Rocky Bay
In October 2022 we were both excited and humbled to attend the official opening and house warming of East Victoria Park's latest Specialist Disability Accommodation (SDA) properties, built as a joint venture between Shift Accessible Homes, Rocky Bay and Celsius. The development features eight villas in a boutique complex, four as rentals for the general public and four as new homes for Rocky Bay Clients. We began our discussion with Rocky Bay a few years ago and were incredibly pleased to progress these discussions into a joint venture that culminated in the delivery of 125 Bank Street East Victoria Park. We greatly appreciate the executive and board of Rocky Bay placing their trust in Celsius to firstly deliver and now retain collectively, this built to rent development for many years to come.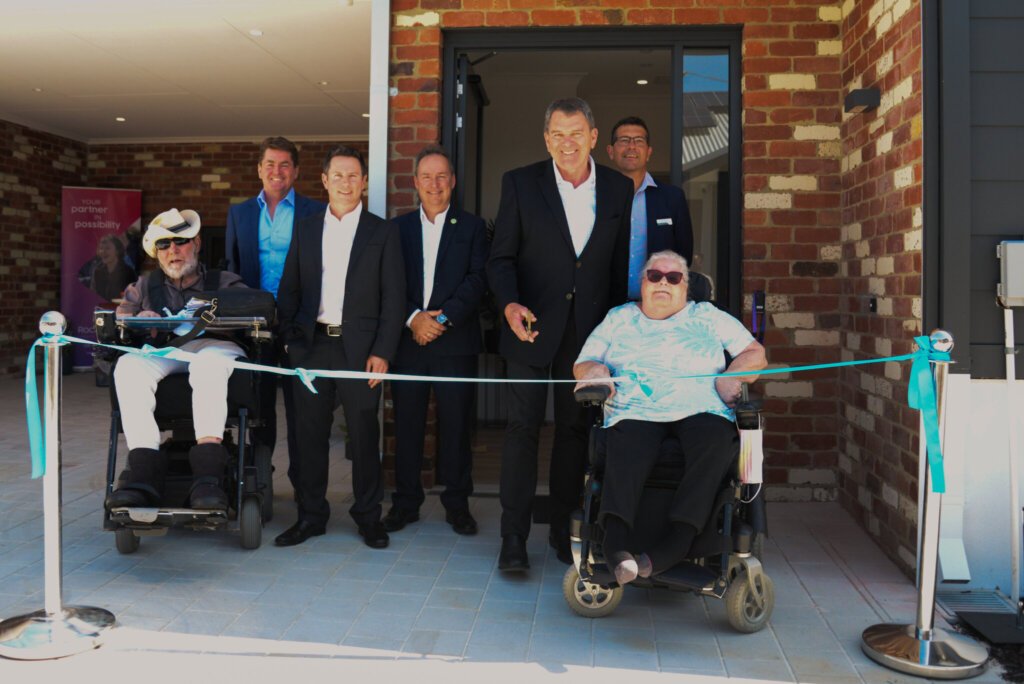 Vic Quarter – Community Space
Our proposed developments always have a focus on supporting communities. An example of this is our development on the ground floor of Vic Quarter in Victoria Park where we have put in place a community meeting room. When "placemaking" is done well it sets a new standard so we can create vibrant and desirable communities.
Charity
Vinnies CEO Sleepout – at Celsius our livelihood comes about by creating homes for people to either rent or buy and yet each year it seems so many more West Australians are finding it increasingly difficult to stay in a home or find a roof over their head. In 2023, Richard completed his 7th CEO sleepout raising a total of over $75,000 for this great cause. Brenton Downing, our Celsius Land MD, joined him for his 4th CEO sleepout this year and UDIA WA has once again entered a team of Property Professionals to show our united support of this great cause.
Celsius hosts an annual BBQ which raises funds that are donated to a nominated charity. Past charities include Ride to Conquer Cancer, Middle Aged Men In Lycra (MAMILs), Ocean Heroes, Telethon and the Greatest Shave.
When a staff member's husband was diagnosed with Motor Neurone Disease the Celsius team raised +$10,000 in one night.
Richard Pappas has supported World Vision for more than 20 years and is an active supporter of Surf Lifesaving and MS Society. He also has a passion for helping with homelessness so, following the CEO Sleepout, he committed to participating in the Comrades 90km Ultra Marathon in June 2018 where he raised funds for 90 nights of emergency respite care at Tom Fisher House ($22,500).
Tim Grose supports the MetroChurch charity HOPE each year.  HOPE collects and donates Christmas presents for under privileged children. Tim also supports the Fathering Project.
Partnering with Nic Naitanui and his charity initiative "Nic Nat Helps Jorja", we are giving away 2x highly sought after tickets for the sold-out West Coast Eagles v Melbourne Demons preliminary final on Saturday 22nd September. See more details on Facebook:
Sporting
Congratulations to Jake Parkes – son of Donna-Lee Parkes – who was selected for the 2018 Australian Junior League Baseball Championships. If successful, his team will represent Australia at the Junior League World Series in Taylor, Michigan USA in August 2018.