Reflecting on the past financial year at Celsius
I'd like to say last night was spent under the stars at Vinnies CEO Sleepout but I can assure you it was well and truly spent under rain clouds, after a very wet June put on an especially cold and blustery night to give us a glimpse of what it must be like for the nearly 10,000 homeless people in Western Australia!
Spending some time in the cold gives you a chance to reflect and last night I pondered the overall success of Celsius these past 12 months, in what has continued to be challenging conditions for the property industry.
On a charitable front, I'm very pleased to report that Matt Evans and I have raised over $10,000 for Vinnies Tom Fisher House and I'm certain there are a few more donations still to come. Donations can be made here.
Our Development division has continued to grow and diversify despite the market conditions.
We presently have 8 projects in the pre-construction phase, 4 under construction and 1 complete and in final sales.
We completed a further 2 projects during the financial year.
It is very pleasing to see a mix of residential, mixed use and straight commercial developments underway, including 2 joint ventures and 7 developments we have been engaged as the Project Manager.
The success of this division is now being recognised in the market place and we are proud to be able to put our experience to work for other land owners looking to maximise their return.
The recent acquisition of an 11 townhouse site in Montario Quarter Shenton Park, along with the acquisition of a neighbouring property to our strategic North Perth holding are exciting for the development pipeline.
Achieving construction commencement on Lucent Claremont is another significant milestone.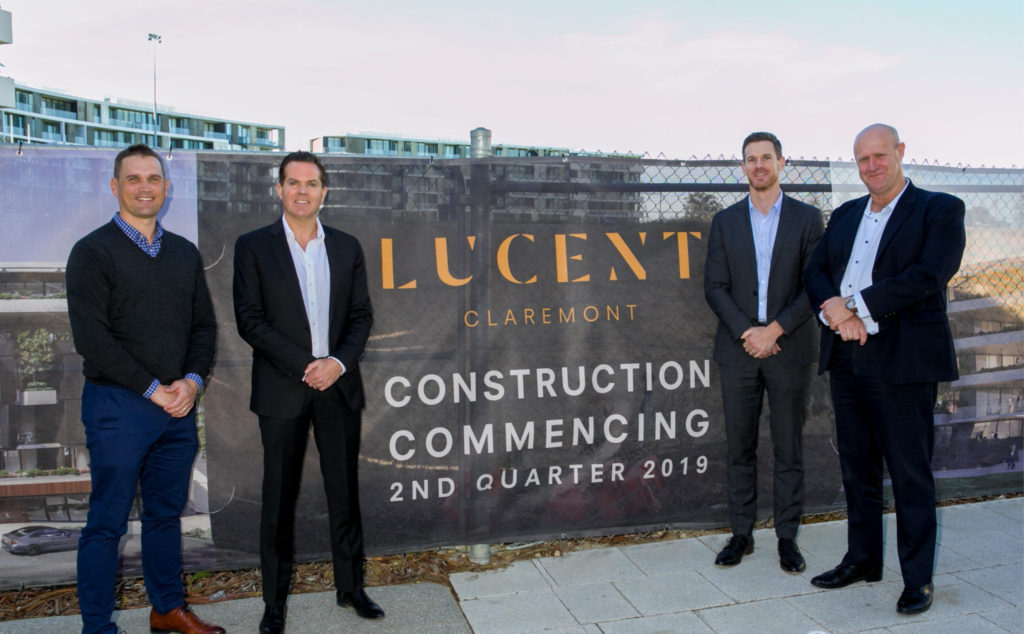 The Sales division has seen mixed conditions over the past 12 months with some properties selling well and some not at all.
Being able to work with buyers at Lucent Claremont through the "Design Your Own Apartment" campaign has been very rewarding and extremely beneficial in not only getting that project out of the ground, but in terms of our knowledge of what the "downsizer / rightsizer" market actual wants.
Completing the sales at Downey Drive in Manning, post completion, in a timely manner was a good result whilst we are battling tough financing conditions to achieve final sales at 121 Bank Street, East Victoria Park.
These tougher lending conditions are playing into the hands of those buyers able to achieve finance who are securing brand new 3 bedroom, 2 bathroom villas at the very affordable price around $440,000.
Interestingly, the number of appraisals out of the property management and strata divisions has slowed as long term investors start to see the first improvement in rental conditions in many years.
Vic Quarter is nearing completion and we are very excited to be launching this game changing project in Vic Park in September.
With not one apartment yet offered for sale, in perhaps a Perth first, buyers will have the opportunity to come and see the quality first-hand before deciding on which 1, 2 or 3 bedroom apartment is right for them.
Register your interest here to be kept up to date with launch details.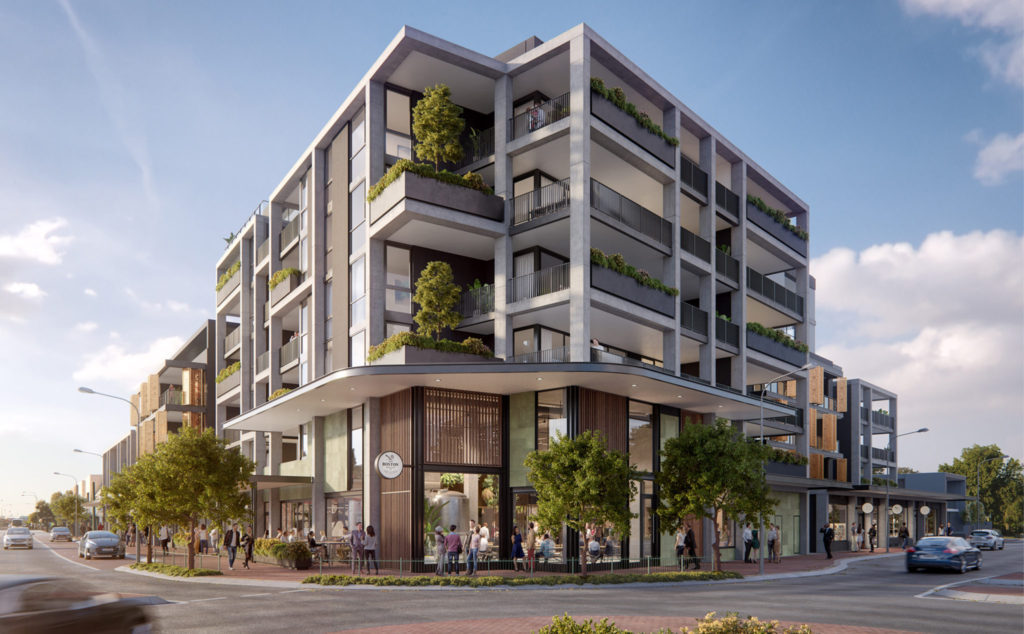 The Property Management division has seen huge growth with the addition of The Tide Scarborough, Perth's first co-living accommodation, in October last year and then the taking over the management of 36 apartments at Ascot Quays when the Operator suddenly went into liquidation.
In addition to being able to secure short term tenants for the Ascot Quays owners we have been fortunate to able to play a pivotal role in getting an application underway to change the use of the building.
A successful change of use application will provide owners far great flexibility in what they are able to do with their property, including continuing to rent it out long term, move into the property permanently or sell to an Owner Occupier.
Whilst these properties have increased our overall portfolio size by nearly 15% we have been able to maintain a vacancy rate below the Perth average at all times, and are just now starting to see some initial rent increases flowing through to landlords.
This division has brought on a number of new complexes under management whilst developing significant management statements and budgets for large projects such as Lucent Claremont and Vic Quarter.
The significant changes to strata legislation and how strata complexes will be managed in the future provides the industry with a unique opportunity to improve the liveability and functionality of strata complexes.
Probably the biggest roller coaster ride across the divisions in the past 12 months has been in Finance.
With multiple changes to interest rates and serviceability parameters, Donna-Lee has had to work diligently to assist our clients with multiple health checks to ensure they are getting the best deal whilst trying to navigate an industry that seems intent on East Coast centric policy that would rather decline a loan than approve it.
The changes to how loans are assessed and how far back banks will go to look at your expenditure is creating a whole new way of preparing for a home loan application, starting 6 months out!
---
So all-in-all we have been busy, very busy, and we are quietly confident that the significant improvement in the fortunes of the WA economy will continue to trickle down through improved population growth and overall confidence.
Because let's face it… the number one impediment to an improvement in the property market right now is a lack of confidence and this is something that can turn around far quicker than something like a lack of affordability!
I hope your last financial year was, if not successful then at least manageable, and we look forward to assisting you however we can.
Kind Regards,
Read our latest monthly newsletter here